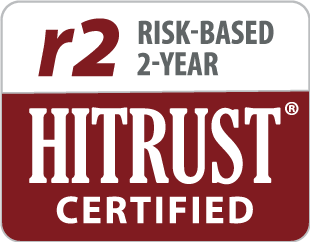 Our technology platform and its suite of ground-breaking tools is designed to give you transparency that inspires confidence. Explore how our technology can help you stay within compliance and free from stress.
Verisma Release Manager is our automated ROI system that requires minimal IT support or software investment. We incorporate next-generation technology design with highly trained teams of ROI, IT, legal, and business experts to facilitate the secure electronic exchange of patient records better than any other solution available today. Verisma has the only release technology with integrated HIPAA guidance and compliance review support.
Your patients' total healthcare experience with your organization is more important than ever. With Verisma Request App (VRA), your patients can complete, sign, and submit their requests electronically from the comfort of their home (or anywhere else, for that matter) and at their convenience, 24/7. Patients can access VRA through both your public web site and your patient portal, or through point-of-care iPad/PC kiosks. Their requests are then automatically and immediately entered into our Verisma Release Manager™ platform, eliminating manual data entry steps, where it is managed and processed in a timely and compliant manner. Patients can download and receive their records via VRA or have their records uploaded and delivered through your patient portal solution, if they so choose.
Bringing the convenience of online access and a consumer-minded approach to disclosure management will greatly enhance your patient experience with your organization.
Download the product sheet:
Just about any HIM leader will tell you that 90% of the sleep they lose can be tracked to 10% of the ROI requests their teams handle:
Court-orders and subpoenas that carry tight turn-around times, which puts your organization at risk for contempt-of-court charges and associated penalties;
"High-maintenance" attorneys that require special attention to prevent disruption to your normal workflow and avoid the threat of lawsuit;
Noncustodial parents or those engaged in divorce proceedings where sensitive information about their children is in question;
Certain information requests that need to follow specific state mental health guidelines, etc.
Verisma Spotlight is a customizable rule-based workflow engine that automatically alerts you and your team when sensitive or high-risk requests are entered into the Verisma Release Manager™ system, sending an alert to your desktop and triggering cross-departmental checklists to ensure they are processed correctly. Spotlight is technology that minimizes potential problems so you can rest easier.
Download the product sheet:
Verisma Inbox allows your team to collaborate more effectively and gives you visibility into remote-site workload. Multiple requests from various locations and facilities can be sent in a single batch; Verisma Release Manager® will log and sort them into site-specific requests. This gives you instant visibility to all new requests across your enterprise, by location and pending status, eliminating the possibility and worry of unaccounted requests.
Download the product sheet:
Verisma Analytics provides at-a-glance insight to all ROI activity across your entire enterprise, providing detailed data summaries and first-of-its-kind ROI trending outcomes that will allow for proactive resource planning. This data-rich approach means staying ahead of your changing request volumes and will help improve your overall workflow accountability and compliance. We offer comprehensive analytics for:
Production
Turnaround times
Compliance
Financials
Download the product sheet:
Verisma Technology Assisted Review™
At the center of our extensive quality assurance effort is our powerful, industry-first Technology Assisted Review (TAR) engine. We've developed advanced algorithms that spot and flag potential concerns, alerting ROI specialists so they can review identified requests before final delivery to each requester.
Our sophisticated optical character recognition software "reads" all documents before they are released, identifying disclosures that might be unauthorized or inappropriate by comparing what it reads with an embedded comprehensive library of terms that represent potential compliance issues if not caught. This library is customizable, allowing you to include any terminology that may be unique to your organization. TAR highlights sensitive words it detects during a routine scan of each document (e.g., HIV, or psychiatric diagnoses) and alerts our expert team to review the document before release.
In addition to searching for key words and phrases, TAR also utilizes its powerful co-mingled identification capability throughout every medical record page copy to ensure every page represents the correct patient.
TAR leaves virtually nothing to chance with its ability to read and interpret your medical record pages. That means we are more likely to identify all potential issues throughout the record copy, preventing unauthorized disclosures and other problems before the records are released and keeping you and your patients as safe as possible.
Download the product sheet: