Our story starts with truth
Our company name was born from the Latin "veritas," meaning "truth." So whether we're working with physician practices, complex health systems, not-for-profit medical centers or Level 1 Trauma centers, truth serves as a guiding light for all the decisions we make. We believe truth and accuracy are the two principles that enable quality patient care and the highest level of protection, and so we've let those values inform our decisions at every point within our organization.
Our expertise may lie in ROI, but our experience is human to the core. Learn more about what makes us a different kind of disclosure management company.
Our leadership and advisement team is a group of strategic thinkers that are working together to give our clients the tools, technology and professional support they need to succeed in this ever-changing environment.
Meet Marty
As President and CEO of Verisma, Marty McKenna is responsible for the strategic vision and direction of the company. Marty has a proven executive management track record and over 20 years of experience in driving innovation and growth in the healthcare information and technology marketplace. Prior to his role with Verisma, Marty held multiple leadership roles in healthcare IT as the President of Allscripts Analytics, LLC and as leader of Operations and Marketing for dbMotion, Inc. Leading up to that role, Marty held multiple leadership roles of increasing responsibility in healthcare information technology. Marty served as Global General Manager for General Electric's suite of perioperative information technology solutions, Global Integration Manager for multiple acquisitions and global consulting and service leader for GE's clinical information systems business. Marty holds a Bachelor's and Master's degree in Electrical Engineering from Purdue University and a Master's in Business Administration from the University of Chicago. Marty is a certified Six Sigma Black Belt and holds several software patents in healthcare information technology.
Meet Matt
Matt is a veteran ROI and healthcare services executive with 32 years of industry experience. Previously, Matt was President and Chief Executive Officer for ScanSTAT Technologies, which was rolled under the Verisma brand in 2023.
Meet Maneesh
Maneesh Agarwal is Verisma's Chief Financial Officer, where he leads the company's global finance, treasury and procurement functions.
Maneesh brings over two decades of experience working with large and startup companies, in the areas of FP&A, controllership, M&A, business integration, private equity investments/exits, treasury, legal and risk management. Prior to joining Verisma, Maneesh worked as CFO for Wizeline, a leading nearshore digital transformation services company. There he helped the company improve financial performance and control, leading to a successful PE transaction.
Previously, he worked with Brillio, a new venture in digital transformation company, where he was the founding CFO, leading Brillio to significant growth in revenue, profitability, and valuation. Brillio was acquired by Bain Capital private Equity. Before Briliio, he worked with Birlasoft, a global IT services company, ABB, a Swedish process automation company and Ernst and Young. Maneesh Agarwal graduated with Accounting and business degrees from Delhi University. Maneesh is a Chartered Accountant (CPA) ; CMA (Certified Management Accountant) and LLB (Law) graduate by professional qualifications.
Meet Michael
Michael Fritts joined Verisma in 2022 with extensive experience in healthcare technology. After multiple leadership positions at GE Healthcare, Michael joined the executive teams of several technology start-ups that ultimately lead to successful acquisitions or split-ups. Most recently he was Chief Operating Officer at Force Physics DCT. Michael earned his Bachelor of Science Degree in Electrical Engineering at South Dakota School of Mines and Technology and an MBA from Northwestern University's Kellogg School of Management. He also holds a certification in Six Sigma.
Meet Anupriyo
Anupriyo Chakravarti joined Verisma Systems, Inc. in 2017 as the Senior Vice President of Research and Development. Anupriyo brings 25 years of experience as a highly effective leader in healthcare IT product management and software development for both Fortune 500 companies and startups. Anupriyo joined Verisma after serving as vice president of product management and marketing at McKesson, where he led the product management and marketing functions of the Extended Care Services (ECS) business unit. Before McKesson, he worked for eleven years at Surgical Information Systems (SIS), where he lead software development, and ultimately product management, to deliver solutions for the surgery and anesthesia departments at health systems and ambulatory surgery centers. Prior to working with SIS, Anupriyo worked for Arthur Andersen, Ryder Dedicated Logistics, IBM and TATA Motors. Anupriyo has a bachelor's degree in Mechanical Engineering from IIT Roorkee in India.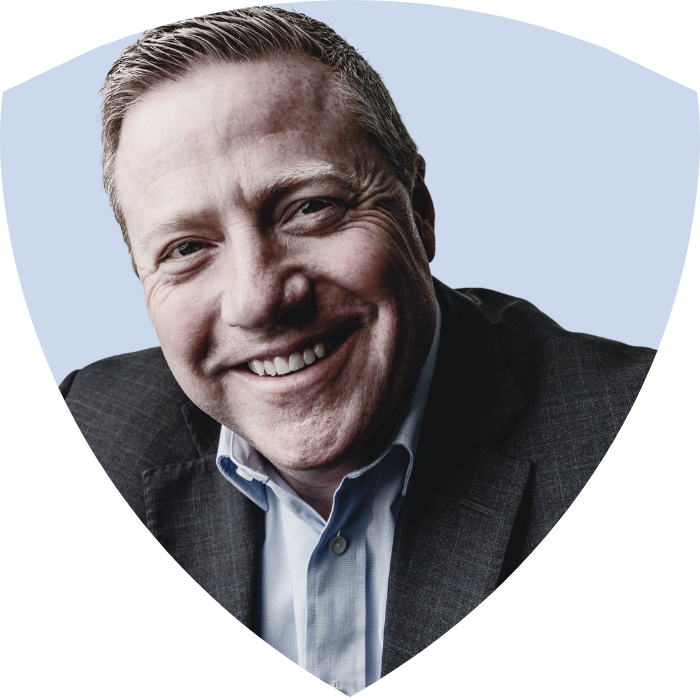 Meet Andy
Andy McManus started Infotrak Record Management, LLC, in 2002 as the health care division of Syracuse, New York-based Avalon Copy Centers of America. Mr. McManus led the company through several years of impressive company growth before Infotrak was acquired by Verisma in the fall of 2007, and he has continued to play critical roles in the accelerating expansion of the company's business. Before Infotrak, Mr. McManus held the position of North American Sales Manager for the Digital Video Products division of IBM, a global products group. Responsibilities included managing a $10 million sales territory with a varied distribution channel and as global marketing manager for a commercial chip line. Other experiences include successful positions as a marketing and sales manager for a rapidly growing technology marketing firm with clients such as IBM, Corning Fiber Optics and Universal Instruments, and as western U.S. regional sales manager for a computer storage manufacturer with clients such as Intel, Microsoft, NASA and Boeing.
Meet Julia
Julia Applegate is the Chief Client Officer with Verisma and is responsible for enhancing the services we deliver to our clients by expanding our offerings beyond HIM services into departments such as compliance, physician practices/ambulatory groups, revenue cycle, managed care, and radiology. She has over 20 years of management experience in release of healthcare information practice with thousands of successful client implementations during her career. Prior to her role with Verisma, Julia served as the VP, Operations for CIOX for over 12 years. She is a member of the American Health Information Management Association and Healthcare Financial Management Association.
Chief Information Security Officer
Meet Jim
Jim Staley joined Verisma Systems, Inc. as the CISO in December 2019. Jim brings more than 20 years of experience in IT and IT Security to Verisma, including leadership roles in software development and IT operations at Fortune 500 companies like CapitalOne, T-Mobile, and Owens and Minor. Jim has been focused solely on cyber security since 2014, including founding and running his own security consulting company (which is how he began working with Verisma). Jim is responsible for all aspects of Verisma's Security Program, which includes maintaining the company's annual SOC 2 Type II certification as well as leading the company's efforts to become HITRUST certified. Jim is also responsible for day to day IT Security Operations, and leads the company's enterprise Portfolio Management Office. He earned his CISSP certification in 2019, and in his spare time is working towards an OSCP certification.
Meet Steve
Steve has excelled in a variety of leadership roles across the healthcare industry. These include his tenure as Senior Vice President at AmWell, Change Healthcare, and Agfa, as well as General Manager for US Health & Life Sciences at Microsoft. Steve will drive new client acquisition and revenue growth in his new position. A graduate of UCLA, he is serving in his tenth year on the Board of Trustees for Paoli Hospital, part of Main Line Health.
Meet Mary
Mary Halfpenny joined as General Counsel in 2022. Here at Verisma, she maintains and protects our high standards for privacy and compliance. Prior to Verisma, Mary practiced law at Bronson Bronson McKinnon and Klehr Harrison. She holds a BA from the University of Pennsylvania and a J.D. from Santa Clara University School of Law.
Senior VP of Human Resources
Meet Julie
Julie Redar is Verisma's Senior Vice President of Human Resources where she is responsible for the company's overall people strategy. She oversees all human resources functions and programs and works closely with company leaders and employees to align HR initiatives and outcomes with Verisma's business strategies.
Julie has more than 25 years of human resources experience in a wide variety of industries, including healthcare and retail. Prior to Verisma, Julie was the Vice President of Human Resources with Joerns Healthcare, a leading manufacturer and national service provider of patient care products, where she helped increase organizational effectiveness, drive employee engagement and expand leadership capabilities.
Julie holds a Bachelor's degree in Business Administration from Truman State University and an MBA from St. Ambrose University.
Our training and compliance program is designed with both our clients and our employees in mind. It keeps our team current on our technology and processes, applicable federal and state regulatory requirements, including those imposed by HIPAA and the HITECH Act, and on the policies and procedures of our clients that relate to their jobs. The goal of this extensive training is to provide you with an exceptional release workflow process and the expertise you can't get anywhere else.
As part of our commitment to providing the most expert, knowledge-based release management solution in the industry, we have launched a sophisticated web-based training program that provides 24/7 access to training material across multiple educational tracks.
Our employees receive client-specific training, starting with the implementation process, to better understand and incorporate our clients' specific ROI policies and procedures into the daily workflow.
All Verisma employees attend mandatory monthly training ranging from HIPAA to product updates and releases.
Privacy and Security
The security and handling of protected health information (PHI) of our clients is paramount to the technology and services we provide. We are committed to complying with all applicable federal and state laws pertaining to the privacy and the confidentiality of PHI and will maintain the highest safeguards to prevent unauthorized access and disclosures.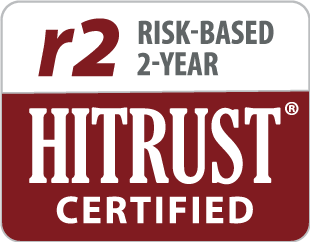 Our HITRUST certified Verisma Release Manager™ platform has been built around the most stringent security protocols with optimal performance and uptime, and designed to protect all sensitive data at rest and data flowing between health systems and our infrastructure. All PHI is secured in transit using TLS and SSL encryption and PHI at rest is encrypted with AES256 encryption.